Last night Sony kicked off its Japanese PlayStation conference, and there was a whole bunch of good stuff for all Sony fans out there, they started with the 2 new consoles - PS4 Slim & the PS4 Pro, then mentioning Persona 5 is out on September 15 and that it'll be accompanied by a limited edition bundle.
Square Enix followed up to reveal the Final Fantasy 15 Lunar Edition PS4 Slim coming to Japan, which is a PS4 Slim with a grungy moon print on it, it's a really cool limited edition PS4.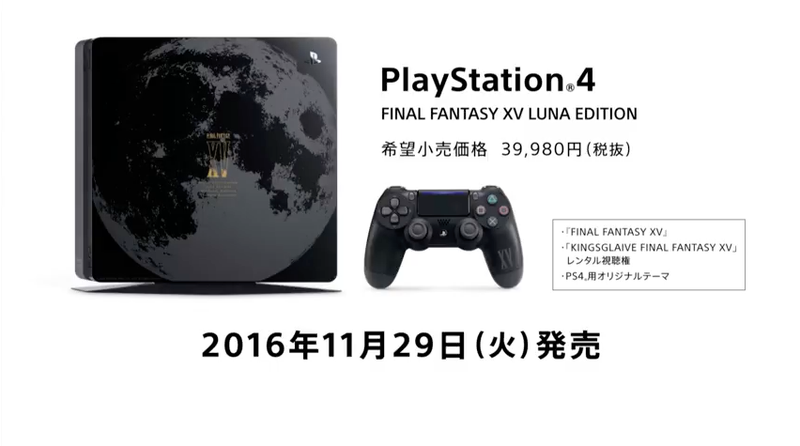 Even with the lack of games PS Vita seems to be going strong still with a whole new line of different colours, which look pretty cool but is it enough to compete with the 3DS.
List of announcements
Sony PlayStation Slim 4 & PlayStation Pro
Persona
Final Fantasy
PS Vita
Watch Dogs 2
Horizon: Zero Dawn
Gundam VS
Nier Automa
Everybody Gold
Nioh
PlayStation VR
PlayStation VR Anywhere
Resident Evil 7: Biohazard
Death Stranding
Here's the stream for you to watch –